At Land van Fluwel it is fun for every child and parent. Adventurers get back into nature. Have a nice drink at the Beach of Fluwel and experience wild adventures on the Bare Footpath.
More
Lekker met uw bedrijf, relaties, vrienden of familie eropuit. Ontspannen deelnemen aan groepsuitjes die voor iedereen leuk zijn. De Jongens uit Schoorl organiseren diverse strandprogramma's waaronder de Expeditie Robinson, het ultieme kustprogramma voor de hedendaagse strandjutter!
More
In the vicinity of Sint Maartenszee there are various catering establishments. View the possibilities here!
More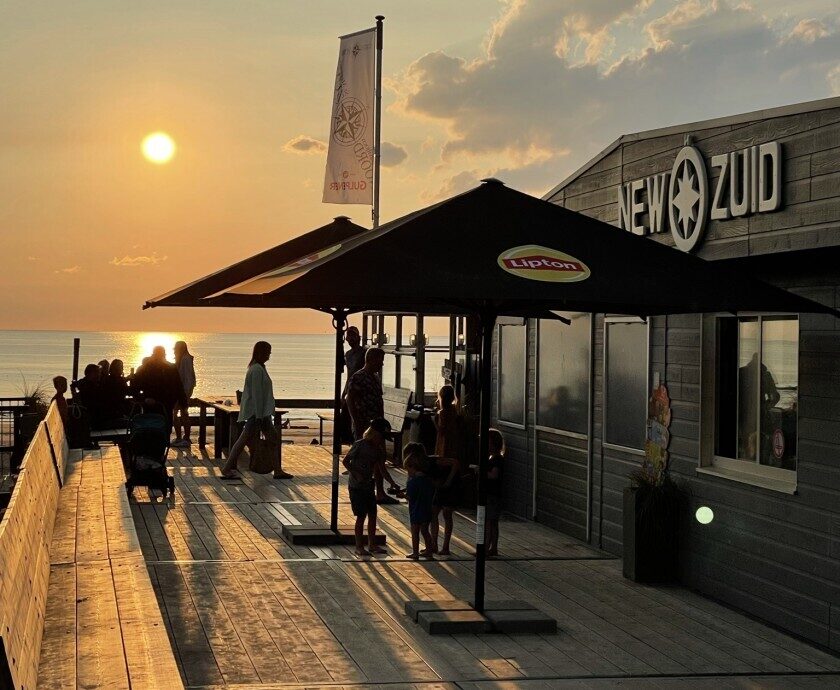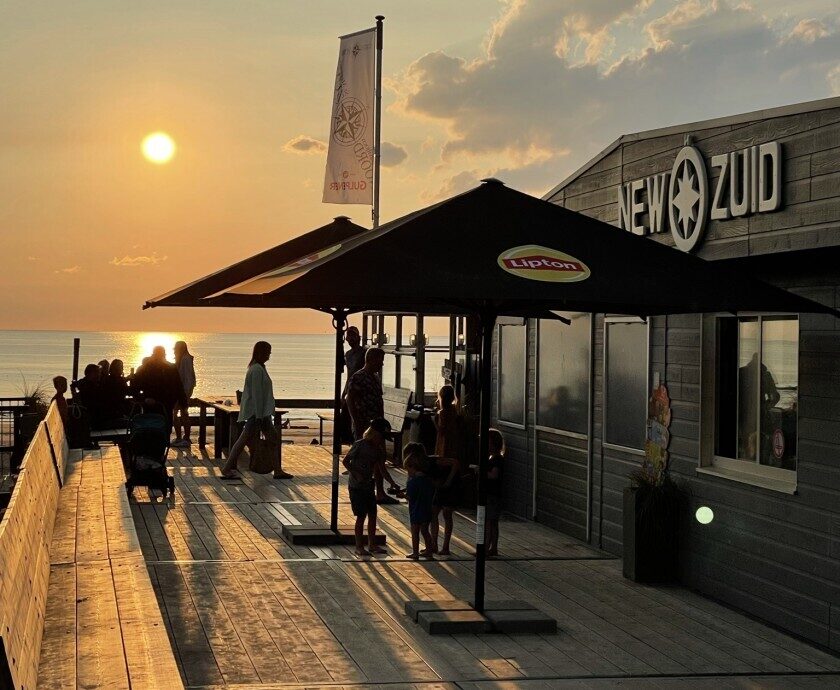 Beach pavilion NewZuid
Beach pavilion NewZuid is located about 3 km from our bungalow park. At NewZuid you can enjoy a delicious lunch, dinner or nice drink. With a beautiful sunset you can watch the sun sink into the sea! This is a beautiful sight and goes very fast, before you know it the sun is gone.
Within walking distance of Bungalow Park Campanula towards the beach you will find Amusement Park De Goudvis. If the weather is not so good, besides going swimming in our indoor swimming pool, you can also visit this amusement park in Sint Maartenszee.
More
Landgoed Hoenderdaell is een dierenpark met veel soorten dieren. De natuurlijke leefomgeving van de dieren wordt zo goed mogelijk nagebootst.
More
Het Van Blanckendaell Park is een kleinschalig dierenpark met voornamelijk exotische diersoorten. Naast dieren is er genoeg te doen voor kinderen in de grote speeltuin.
More